USED AUTO PART CITY OF HUME
Why pay full price for a brand new replacement vehicle part when you can look for high quality used auto part sales in Hume and North Melbourne for a fraction of the cost! All second-hand car parts are checked for quality and have a very reasonable price tag. Avoid paying sky-high prices and check out Hume auto wreckers for a used auto part in Melbourne today.
Hume wrecker is the best car parts supplier throughout Victoria state. You will be able to see what makes and models. Apart from auto wrecking yard in Coolaroo, we sell our auto parts through online plate-forms such as Capricorn Australia and Partstrader.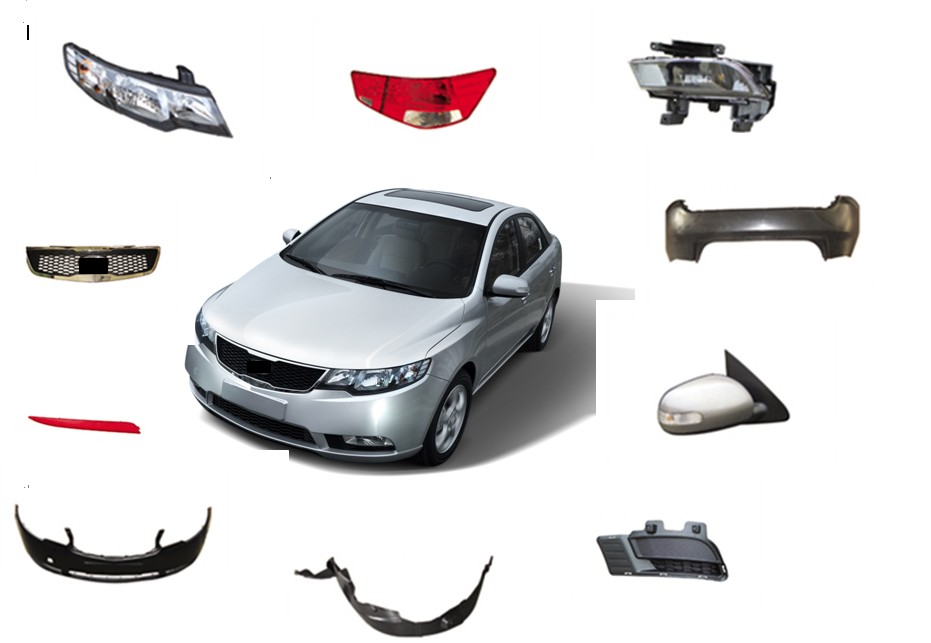 Aftermarket and used auto parts for all makes and models:
Second hand Auto Parts: Tires, mufflers and exhaust, engines, transmissions, and more
Used and Rebuilt Auto Parts: From doors and bumpers to steering columns
Wholesale Auto Parts: Find the parts your customers need at the best prices in Melbourne.
For your information, our physical address is at 99-101 Marffa St Coolaroo. Quite often, we come across so many customers who don't know the name of their car parts but even if you don't know what is the name of the parts you are after, there is nothing to worry because we are here to help you. Simply call auto part sales  0411 471196 then one of our sales rep will be serving you with utmost care.
Your Trusted and Quality Car Wreckers in Hume
If you are looking for car spare parts in Melbourne, don't waste your time calling other car dismantlers in Melbourne, save your money and call us at Wreckers Sell Car Parts. Once you buy from us, you will never go anywhere else – our customers stay with us because they know we have everything they need at the right price.
We specialize in Toyota and Nissan parts, but we also have spare parts and reconditioned engines for Honda, Mazda, Mitsubishi, Isuzu, Hyundai and all other Japanese and European vehicles.
REPLACEMENT PARTS
Brakes & Wheel Bearings: Pads & Shoes, Rotors & Drums, Caliper, Wheel Bearings, Power Booster
Fuel & Emission: Fuel Pumps, Tanks, Filters, Pressure Regulators, Hoses, Carburetor
Belts & Cooling: Belts, Radiator, Fan Motor, Water Pump, Thermostat, Gasket & Housing, Fan & Clutch
Chassis & Steering: Suspension, Steering, Shocks & Struts, Pumps, Springs
Drive Train: Axles, Driveshafts, Differentials, Seals, CV Joints, Transmission Parts, Transfer Case & Parts
Electrical: Belts, Alternators, Starter, Solenoid, Charging System, Cables
Engine: Timing Belt, Gaskets & Seals, Piston, Oil Pumps, Engine Bearings
Exhaust & Clutch: Mufflers, Catalytic Convertor, Clutch, Flywheel, Exhaust, Pipe Assembly 
BODY PARTS
Doors: Door Shells, Handles, Window Regulator
Engine Covers: Engine Under Cover, Side Cover, Radiator Support Cover
Fenders: Fenders, Mouldings, Fender Liners
Front Bumper Components: Bumpers, Covers, Moulding, Filler, Brackets, Impact Absorber, Skid Plate
Grilles: Replacement Grilles, Chrome Moulding, Headlight Door, Grille Bracket
Header Panels: Front Panel, Grille Mounting Panel, Headlamp Mounting Panel
Hoods: Hoods, Hinges, Hood Grille, Hood Moulding, Latch
Mirrors: Side View Mirrors, Glass, Mirror Covers, Rear View Mirrors
Quarter Panels: Quarter Panels, Moulding
Radiator Support: Radiator Support, Tie Bar, Brackets, Support Extension, Mounting Panel
Rear Bumper Components: Bumpers, Covers, Moulding, Filler, Brackets, Impact Absorber
Tailgate: Tailgate, Handle, Moulding, Tailgate Shell 
---
AUTOMOTIVE LIGHTINGS
Head Lights: HeadLights, Retainer, Dual Beam HeadLight & Components
Tail Lights: Tail Lights, Tail Light Bulbs, Stop Light, Trailer Light
Indicators: Turn Signal Light, Turn Signal Bulb
Fog Lights: Fog Lights, Fog Light Bulbs, Switches 
Used car parts shipped throughout Australia
We are located in Hume and you can come to us to browse and buy parts. Offering the best prices for used car parts in Melbourne which are shipped throughout Australia so no matter where you live, we can get a replacement part to you in a hurry. Shipping prices will vary depending on the weight of the parts being shipped.
Read more: